About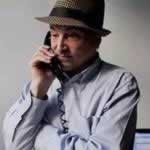 Roger Paul began his career as a Talent Agent for Variety Artist in Minneapolis, MN where he managed and developed their College Division. After developing a strong reputation, Roger received an opportunity with American Talent International (ATI) as a line producer, and also became responsible for pioneering such shows as Night Flight, Heartlight City, Radio 1990, and TV 2000 for the USA Network. Joining Brian Winthrop at BWI as a college agent for personal appearances upon ICM's purchase of ATI. Spotlight Entertainment, the # 1 comedy agency of that time then lured Roger away. There he worked with artists such as Paul Reiser and Jerry Seinfeld.
As an entrepreneur at heart Roger then found the timing right to venture out on his own to form the Roger Paul Agency, and develop Que Locos which were the first Latino standup comedy shows to hit TV. ICM noticed this great success, and brought Roger back into corporate life as manager of their east coast comedy division. Here he was responsible for booking such comics as Jay Leno and musical acts like The Beach Boys and Bryan Adams. And finally to create something different, Roger gathered a team in New York and Los Angeles, to launch Roger Paul Inc. After over 20 years of experience, persistence, and natural talent, Roger remains a true force within the industry.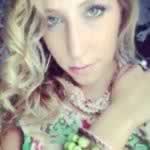 Elisa Greenberg graduated from William Paterson University cum laude. She's studied at the American Comedy Institute with Stephen Rosenfield. Currently she's enrolled in the Sketch Comedy writing program at Upright Citizen Brigade. Winner of the 2011 Female WPU Standup Comedy competition and the 2011 Maltese Award for Funniest Female Performer. Elisa has worked with casting directors at Liz Lewis Casting Partners and the Actor's Movement Studio Conservatory. She also worked Production Assistant for the series "Dick Sturgeon" created by Camera Ready Comedy. Elisa continually encourages our clients to reach their maximum potential making sure they're placed in an environment that is positive and rewarding.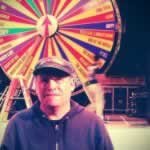 James Inman is webmaster and technical adviser for Roger Paul Inc. He also starred in the film The Unbookables released by Comedy Dynamics, "A true story about standup comics who have spent their whole lives pushing limits – onstage and off". James Inman is the 1997 winner of the San Francisco International Comedy Competition. James performed at the prestigious Edinburgh Fringe Festival, the Montreal Just for Laughs Festival, Comedy Central Laugh Riots and is a three time headliner of the Seattle Lenny Bruce Festival. He was co-creator of the Mudslingers Ball Comedy Central pilot and also written and produced his own one man show adapted from his book The Greyhound Diary.